Advisory Board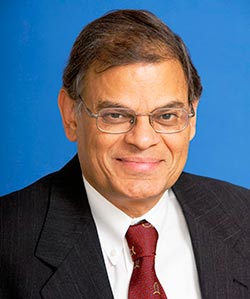 Sushil Bhatia
Prof. Sushil Bhatia, Ph.D
Sushil Bhatia is a professor and executive in residence at Sawyer Business School, Suffolk University, Boston, where he teaches Innovation, Entrepreneurship, New product development and Happiness courses.
Dr. Bhatia is a globally known award winning entrepreneur and innovator who has several patents, publications and new products to his name. He has developed/co-developed many products used in daily life like Glue Stic, convention/seminar name badges, mailing labels, laser/copier labels, binding systems, decorative labels for shampoo/cosmetic/food containers and a DeCopier.
He has founded several companies and is currently the President and CEO of JMD Manufacturing in Framingham, MA.
He is also founder of the Laughing Clubs of America and has written several books among them are "Just say YES to Laughing Your Way to Fitness with Yoga and Meditation (and That's No Joke)." And "Laugh, THINK NEUTRAL and Save your life".
He has been a speaker at National Honor Society, Boston University, MIT Enterprise Forum-TiE Boston, American Express, Comcast, John Hancock and others.
For his work he has been featured on TV/ Radio shows like ABC's Good Morning America, CNN, NBC, Canada AM, NPR and has been written up in The Wall Street Journal, Boston Globe, Economic Times and many other publications world wide. Watch his TED talk "Innovation and The Art of Laughter" on YouTube.
More info. At:
www.sushilbhatia.com www.suffolk.edu/business/faculty/12306.php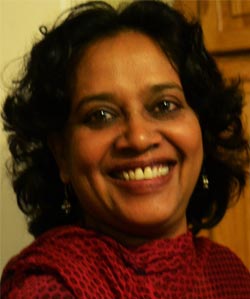 Poonam Ahluwalia
Executive Director YES
Poonam Ahluwalia is a social entrepreneur and the founder and director of Youth Entrepreneurship and Sustainability (YES) based in Boston.
Over the last 18 years she developed two innovative programs that shaped the global youth employment agenda: YES Campaign and YouthTrade. YES Campaign 14 years of tireless work helped place youth employment on the global agenda. Since the inception of YES in 1998, five Global Summits (Egypt 2002, Mexico 2004, Kenya 2006, Azerbaijan 2008 and Sweden2010), 5 Regional Summits and countless in-country forums were organized. Through her innovative low-touch, high impact approach to development over 400 projects have been initiated and implemented by young people throughout the world. The year 2012 marked the final year of the YES Campaign. YouthTrade: Inspired by Conscious Capitalism is an innovative architecture that certifies mission-driven youth entrepreneur's businesses and provide access to markets, while building demand for their products. YouthTrade products can be found at Whole Foods Market and Nordstrom.
In 2011 she was invited to serve on the World Economic Forum's Council on Youth Unemployment. In 2013, she was named India New England Woman of the Year.
www.youthtrade.com
www.yesweb.org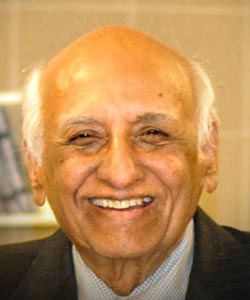 Puran Dang
Entrepreneur
Immigrant from India to USA in 1970
An entrepreneur who founded his Career Advisory and Technology/Software Consulting Services Company in 1979: Minuteman Group LLC in Lexington, Mass. He helped hundreds of immigrants and professionals in planning their careers and advance in life. Mentoring poor people is his passion.
Puran Dang has founded many community organizations and has attained the status of an Institution.
One of the earliest graduate of IIT Kharagpur: 1959/ Winner of Gold Medal Award for his distinguished service to his alma-mater.
Founder of IIT-SINE: the first IIT Alumni Association of IITians in the world/First President and honored as President Emeritus.
Director of IIT Foundation
Member of The Founding Team Of Tie-Boston: Second largest group Of Entrepreneurs Of USA. Charter Member Emeritus.
Chairman Emeritus Of MIT Heritage Of The Arts Of South Asia (MITHAS): Non-Profit organization of MIT for promotion of arts of South Asia.
Co-Founder Of Start Up Leadership Program( SLP ): Grooming and training highly educated young men and women to attain high positions. SLP has chapters in many countries of the world and about 2000 men and women have graduated so far.
Chairman Emeritus of Ekal Vidyalaya USA-NE: Ekal gives education to 1.5 million very poor children in remote villages of India.
Chairman Of Board Of Directors of VISION-AID, a Non-Profit Organization devoted to Vision deficient people in India.
Citation by Governor Of Massachusetts for Community Service
Founder and first Chairman of Indian Americans of Lexington- IAL
.......and many more distinctions.
Education:
B.Sc Honors degree in Physics from Delhi University, India
B.Tech Honors degree from IIT Kharagpur, India
MBA degree from Western New England University,